Contact Supplier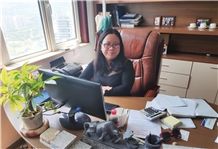 Company Name:
QINGDAO HAIPUYA CONSTRUCTION GROUP
Business Type:
Natural Stone, Stone Service
Main Products:
Granite, Granite Wall Stone, Granite Kerbstone, Tombstone, Blue Limestone, Sandstone
Verification Type:

8YR

Our company, QINGDAO HAIPUYA CONSTRUCTION MATERIAL GROUP mainly handle natural stone products from North of China and we have two offices, five factories, three quarries nowadays. We have most competitive prices in blue limestone, grey and pink granite kerb, grey granite wall stone, paving stone, shanxi black tombstone, red and brown sandstone, slate and quartz cultured stone, black basalt and so on.
Onsite Check
The supplier's company certificate has been verified by StoneContact.Com.

Verified Supplier
International Name
Local Company Name
Company Establish Date
Business License
Trade License
Existence Image